Membership Benefits
There are so many benefits of joining a trade union like Fórsa.
By joining Fórsa, you join a trade union of 80,000 workers, 200+ branches, and hundreds of specialised staff, all with the same goal:
To get you better pay and job security, and to make sure that your employers treat you with the respect and dignity you deserve.
The benefits of joining a trade union like Fórsa is that we're the one of the largest unions in Ireland. At the national level, we negotiate with employers on behalf of our members, like the collective pay agreements for the public and civil service. Through these negotiations, we fight for a wide range of workers' rights and issue. For example, better pay and pensions, flexible and hybrid working after Covid, and union recognition by major companies like Ryanair, amongst many others.
By joining Fórsa, you have the strongest voice possible at the table when the national negotiations are happening about your job and your life.
Being in a union means you are not on your own.
We know how it can feel when something happens at work, and you don't know where to turn. It can be daunting and isolating. But being a member of Fórsa means you have a whole support system.
If an issue ever comes up, like a dispute with your employer or new working conditions you didn't agree to, there are so many people you can call on. You'll have your fellow union members, a workplace representative, a local branch, and specialist trade union officials with experience and expertise.
We have someone who can represent you, in everything from disputes in the workplace to right up to the Labour Court. Union membership can save you thousands of euros in legal fees. We fight hard for our members, and we win!
Joining Fórsa means you can actually save money every single day, and protect you and your loved ones when you need it most.
From protecting your income in case of illness, access to free GP services, free legal and financial services, to discounts for your everyday shopping – there are so many benefits to joining a trade union like Fórsa!
For our members, we also have financial supports for when the worst happens. From financial supports during illness or death, to benevolent funds, we're here for you when you need us.
Click here to find out more, as well as forms.
The more people in your workplace in the union, the more power you have.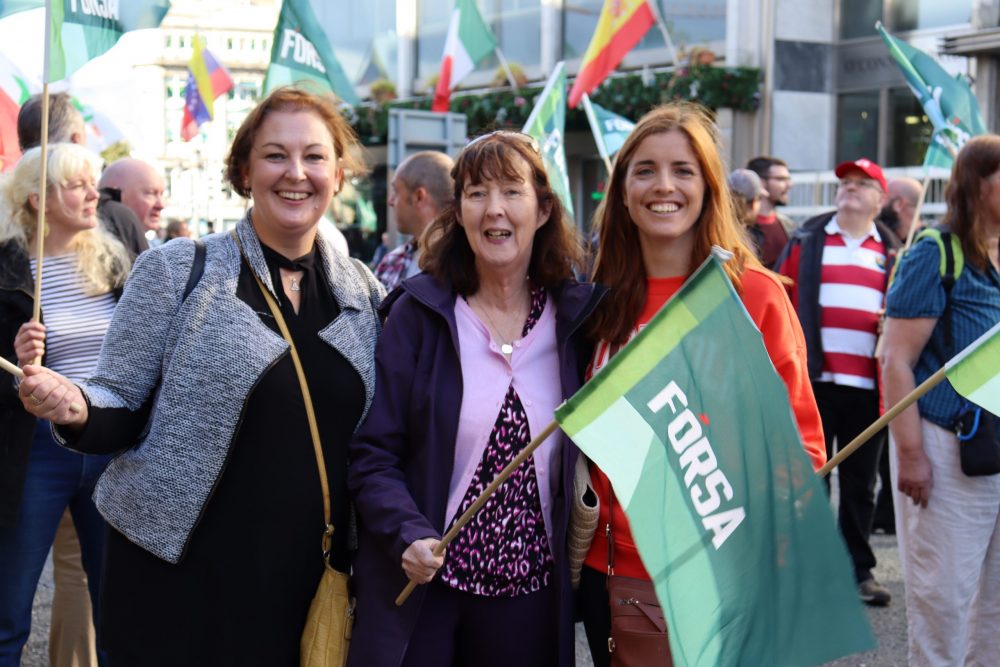 You'll never know how much you need a union, until you need a union…Don't wait to join until it's too late! We can only support new members from the day they join.