Association of Irish Meat Hygiene Inspectors (AIMHI)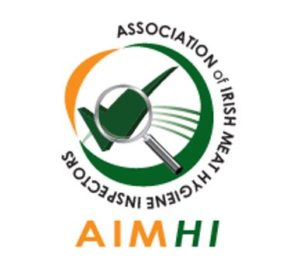 EWFC Free webinar
EU Food Safety and Sustainability under the "The Green Deal"
20th May 2021 – 15.00 to 17.00 (CET)
More details on the event HERE
The Association of Irish Meat Hygiene Inspectors (AIMHI), was formed by members of the Meat Technical Officers Group of Fórsa, in order to facilitate the group's affiliation to the EWFC (European Community for Food Inspection and Consumer Protection).
AIMHI sub commitee:
Sean Butler (Chair), Una Geaney, Larry Lyons, Padraig Ryan, Michael T Ryan, Mick Staff.
History
In 2010 Meat Group DAFM Technical Agricultural officers affiliated with EWFC. Affiliation followed this meeting and took place at an EWFC meeting at the University of Nottingham in 2010.
The name AIMHI was adopted and its logo was launched by EWFC President Mr. Jan Homma 27th of April 2012.
Technical officers wished to know how meat inspection duties were carried out in other countries, this Information was available through EWFC Technical officers of the Meat Group met with meat inspection officers from Northern Ireland, who in turn organised a meeting with EWFC officers.
Key Personnel
Sean Butler EWFC President
Padraig Ryan Meat Group Chairman
Cariosa Fagan Meat Group Secretary
Michael T Ryan Meat Group
John T Walsh Meat Group
Michael Rabbitte Meat Group